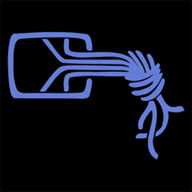 Chaosradio International
The english-language podcast of the Chaos Computer Club
Produktion: Chaos Computer Club Berlin
Chaosradio International is the international podcast of the Chaos Computer Club. The podcast is discontinued but will be retained as an archive.
Lizenz: Creative Commons "Attribution-NonCommercial-NoDerivs 2.0 Germany" License
Spenden
Die Produktion von Podcasts ist aufwändig und zeitintensiv. Wenn Du Chaosradio International unterstützen möchtest, dann erwäge doch eine Spende an den Produzenten.
Hinweis: Chaosradio International is an autonomous production by Tim Pritlove. Payments to Tim Pritlove are not donations in a legal sense. Money is not being passed on to the Chaos Computer Club e.V.
Spenden via Flattr für Chaosradio International:
Podcast Feeds
Chaosradio International steht als Podcast in den nachstehenden Varianten zur Verfügung. Wähle den passenden Link aus (pcast, feed oder http), der auf Deinem System direkt abonniert wird oder kopiere die darunterstehende URL des gewünschten Feeds in Deinen Podcast Client.
Chaosradio International
Standard podcast feed containing the last 15 episodes of Chaosradio International.
http://chaosradio.ccc.de/chaosradio_international-latest.rss


In Verzeichnissen abonnieren:


Bisherige Episoden
ID
Titel/Beschreibung
Dauer
CRI015

Dan Kaminsky
An interview with security expert and hacker Dan Kaminsky

Veröffentlicht am: 06.01.2008, 01:30 Uhr
Aufnahme vom: 29.12.2007
01:01:15h
CRI014

Bre Pettis
An interview with Bre Pettis who is making things and builds hacker spaces

Veröffentlicht am: 19.12.2007, 09:08 Uhr
Aufnahme vom: 17.12.2007
01:25:34h
CRI013

FSFE Freedom Task Force
An interview with Shane Coughlan
Teilnehmer: Tim Pritlove (Moderation), Shane Coughlan

Veröffentlicht am: 17.02.2007, 00:00 Uhr
Aufnahme vom: 13.01.2007
00:34:06h
CRI012

Interview with Pablos
An interview about hands-on hacking and the american hacker scene
Teilnehmer: Tim Pritlove (Moderation), Pablos

Veröffentlicht am: 27.01.2007, 10:30 Uhr
Aufnahme vom: 22.01.2007
00:39:58h
CRI011

Interview with Steven Levy
An interview about the history and significance of the hacker movement
Teilnehmer: Tim Pritlove (Moderation), Steven Levy

Veröffentlicht am: 26.01.2007, 02:00 Uhr
Aufnahme vom: 22.01.2007
00:41:52h
CRI010

mama net.culture club
An interview with Tomislav Medak of Multimedia Institute in Zagreb, Croatia
Teilnehmer: Tim Pritlove (Moderation), Tomislav Medak

Veröffentlicht am: 15.06.2006, 23:00 Uhr
Aufnahme vom: 15.06.2006, 17:00 Uhr
00:41:52h
CRI009

The Pirate Bay
An interview with Peter Sunde of the famous BitTorrent tracker site
Teilnehmer: Tim Pritlove (Moderation), Peter Sunde

Veröffentlicht am: 02.06.2006, 21:00 Uhr
Aufnahme vom: 02.06.2006, 12:00 Uhr
00:43:16h
CRI008

Interview with Whitfield Diffie
A look back at 30 years of public key cryptography
Teilnehmer: Tim Pritlove (Moderation), Whitfield Diffie

Veröffentlicht am: 01.06.2006, 02:00 Uhr
Aufnahme vom: 25.05.2006, 22:00 Uhr
01:30:56h
CRI007

Interview with Bicyclemark
A talk about podcasting and policitcs
Teilnehmer: Tim Pritlove (Moderation), Bicyclemark

Veröffentlicht am: 01.05.2006, 02:00 Uhr
00:44:52h
CRI006

Interview with Kevin Slavin
Kevin Slavin is designing "Big Games"
Teilnehmer: Tim Pritlove (Moderation), Kevin Slavin

Veröffentlicht am: 04.04.2006, 20:00 Uhr
00:44:52h
CRI005

Interview with Martin Varsavsky
Martin Varsavsky is the founder of the WLAN sharing service "Fon".
Teilnehmer: Tim Pritlove (Moderation), Martin Varsavsky

Veröffentlicht am: 22.02.2006, 01:00 Uhr
00:34:44h
CRI004

Interview with Jacob Appelbaum
Live from the 22nd Chaos Communication Congress
Teilnehmer: Tim Pritlove (Moderation), Jacob Appelbaum

Veröffentlicht am: 30.12.2005, 20:00 Uhr
01:13:58h
CRI003

Interview with Eric Blossom
Live from the 22nd Chaos Communication Congress
Teilnehmer: Tim Pritlove (Moderation), Eric Blossom

Veröffentlicht am: 29.12.2005, 20:00 Uhr
00:31:45h
CRI002

Interview with Joi Ito
Live from the 22nd Chaos Communication Congress
Teilnehmer: Tim Pritlove (Moderation), Joi Ito

Veröffentlicht am: 29.12.2005, 15:00 Uhr
00:50:11h
CRI001

Interview with Régine Débatty
Live from the 22nd Chaos Communication Congress
Teilnehmer: Tim Pritlove (Moderation), Régine Débatty

Veröffentlicht am: 29.12.2005, 07:00 Uhr
00:44:26h